Commercial Aircraft
Heat Exchangers and Oil Coolers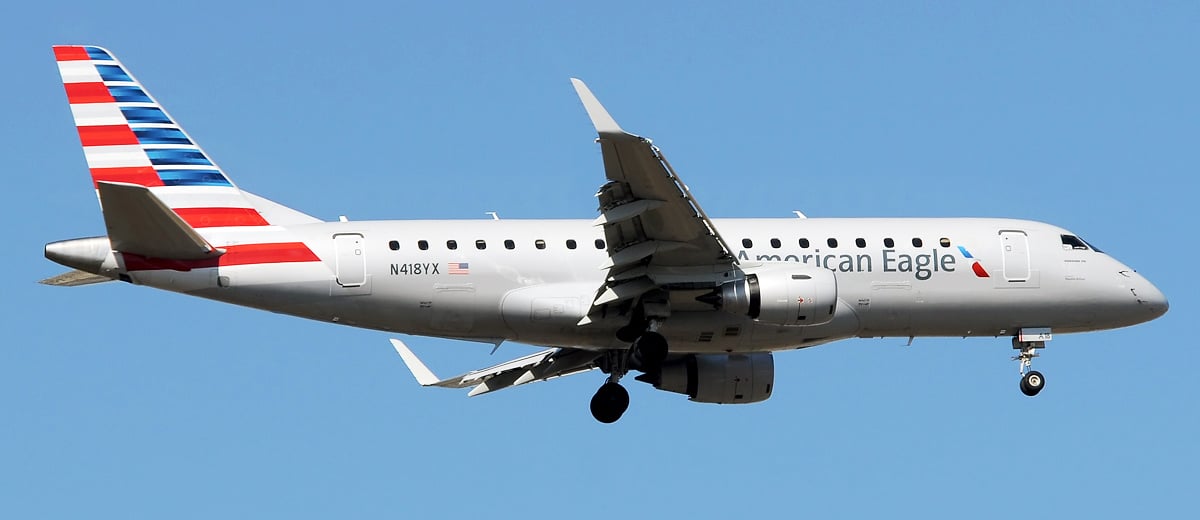 Wall Colmonoy Aerobraze reverse engineers and manufactures replacement heat exchanger cores for a wide variety of commercial aircraft.
Capabilities
Reverse Engineering

Manufacture

In-house manufacturing of all core details – including fin material

High volume capacity for Al cores

Shelf stock inventory of ready-to-use replacement cores to support quick turnaround times for the MRO Market
$1 Million + of Investments
Vacuum Aluminum Brazing (VAB) Furnace
Fin Machine
Vapor Degreaser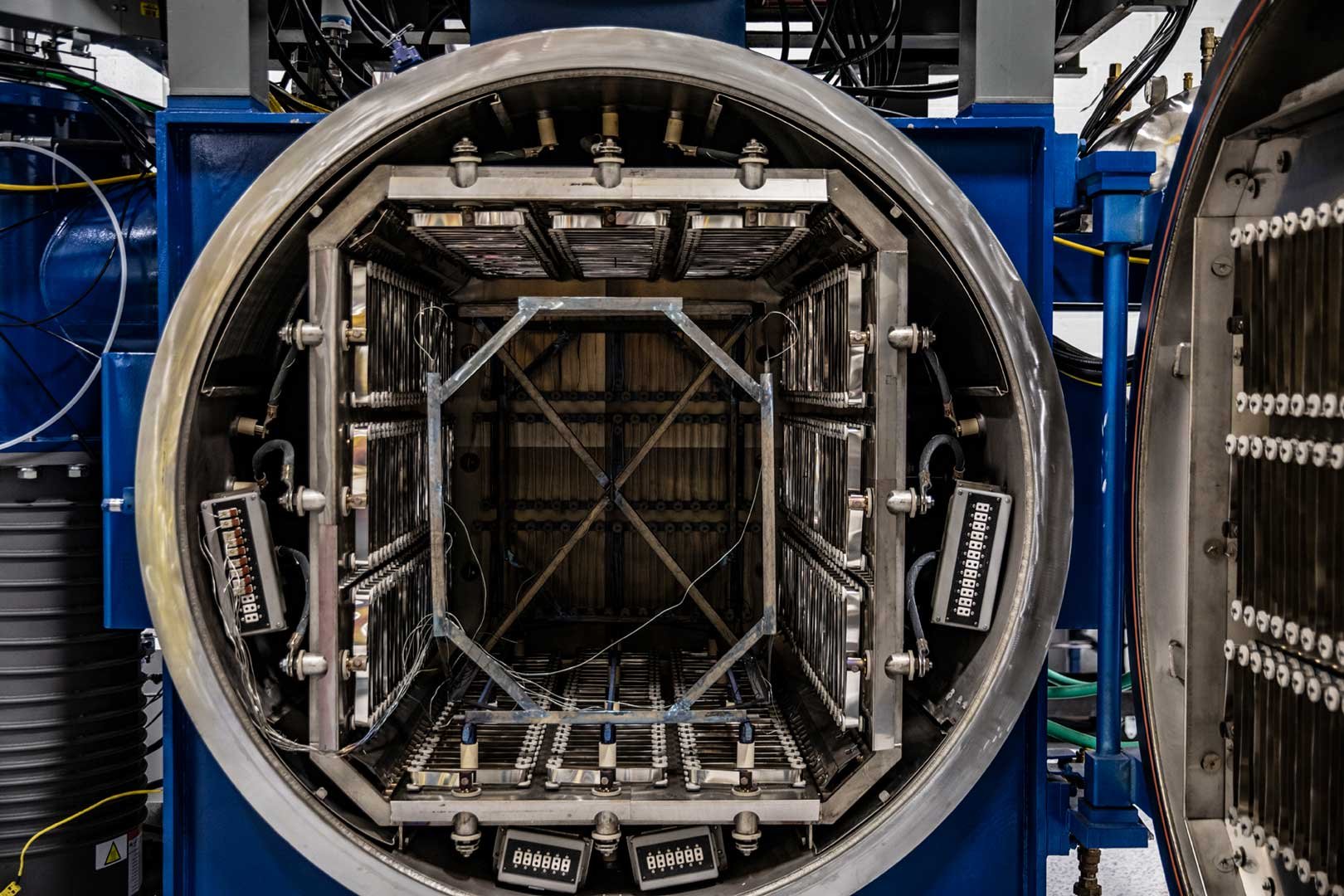 Vacuum Aluminum Brazing (VAB) Furnace
Application
Description
WCC Core Part Number
Unit Part Number
A320
Primary Core
WCC753D0000-01
753D0000-01
A320
Main Core
WCC754D0000-01
754D0000-01
A320
Reheater Core
WCC755D0000-01
755D0000-01
A320
Condenser Core
WCC756D0000-01
756D0000-01
ATR72
Oil Cooler Core
WCC48114-1030
48114-1030
B737
Precooler Core
WCC2341178-2
2341178-2
B737
Primary Core
WCC182820-3
182820-3
B767
Reheater Core
WCC194274-4
194274-4
B767
Oil Cooler Core
WCC160176-1
160176-1
B767
Primary Core
WCC194270-4
194270-4
B767
(CF6-80C2)
Precooler Core
WCC792940-1
792940-1
B777
Primary Core
WCC810208-9-3
810208-9-3
B777
Reheater Core
WCC2342176-1
2342176-1
Citation 680
Primary Core
AQRDHX0002
2340594-6
CRJ-700,
CRJ-900
Primary Core
WCCGG670-95008-3
GG670-95008-3
CRJ-700,
CRJ-900
Reheater Core
WCCGG474-2053-3-1
GG474-2053-3
CRJ-700,
CRJ-900
Condenser Core
WCCGG474-2053-3-2
GG474-2053-3
ERJ-145
Precooler Core
WCC145-30609-1
145-30609-401
ERJ-145
Primary Core
WCC816630-2
816630-2
ERJ-145
Condenser Core
WCC816650-2
816650-2
ERJ-170
Primary Core
WCC1001858-2
1001858-2
ERJ-170
Precooler Core
WCC1002165-3
1002165-3
ERJ-190
Primary Core
WCC1002832-1
1002832-1
ERJ-190
Precooler Core
WCC1002793-2
1002793-2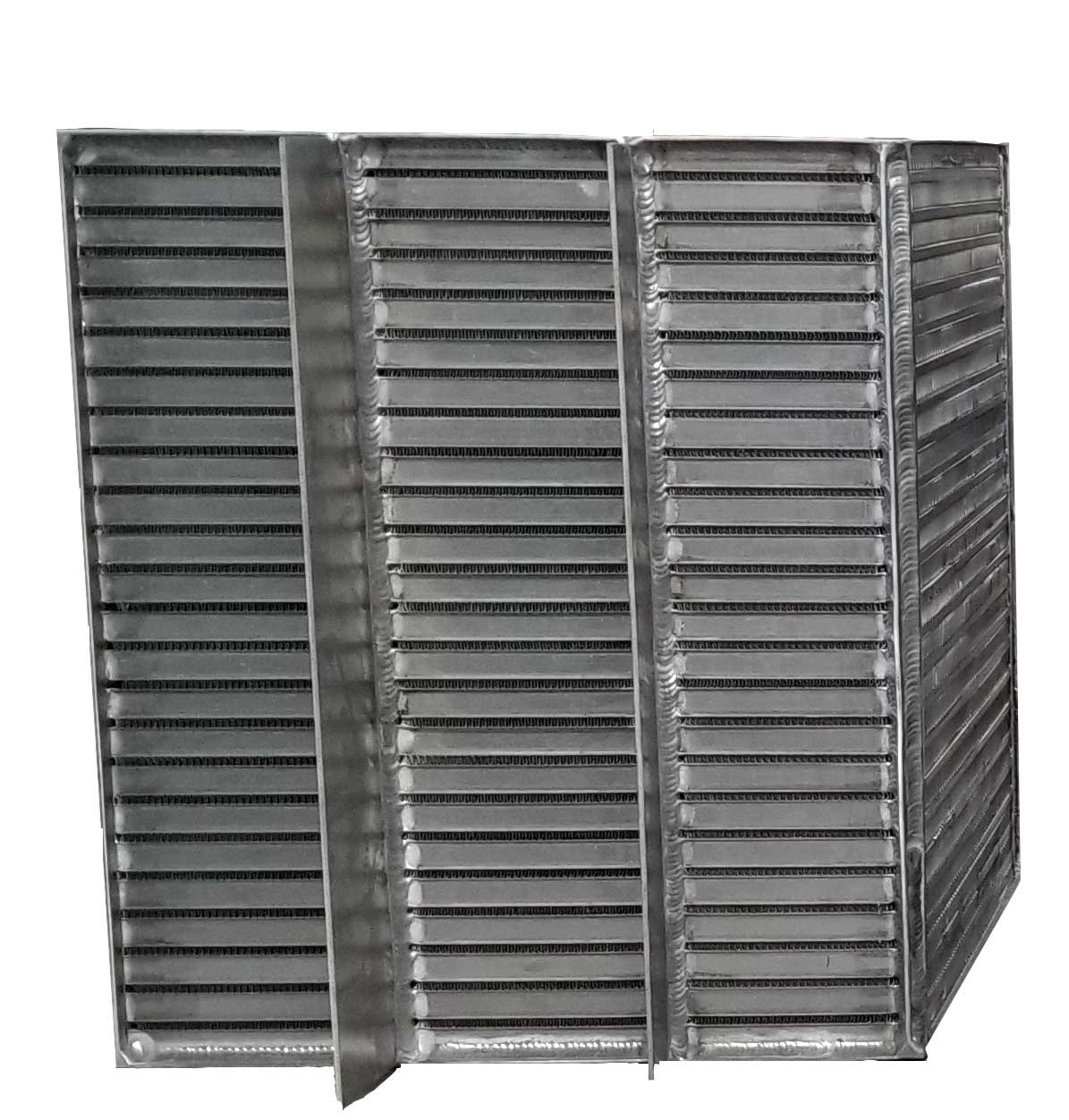 CRJ-700, CRJ-900 Heat Exchanger
Primary Core: WCC Core P/N WCCGG670-95008-3 | Primary Unit P/N GG670-95008-3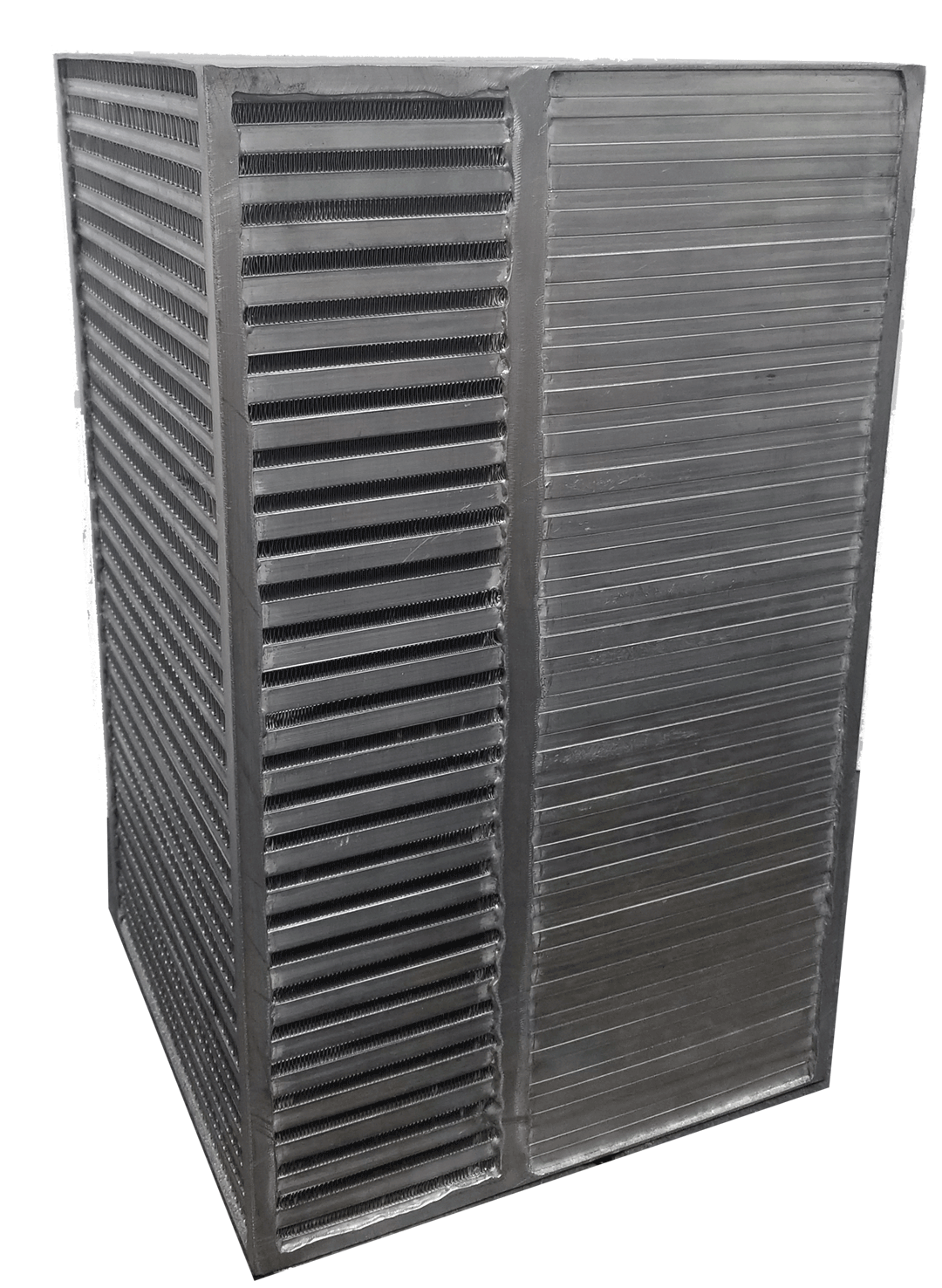 Embraer ERJ-170 Heat Exchanger
Primary Core: WCC Core P/N WCC1001858-2 | Primary Unit P/N 1001858-2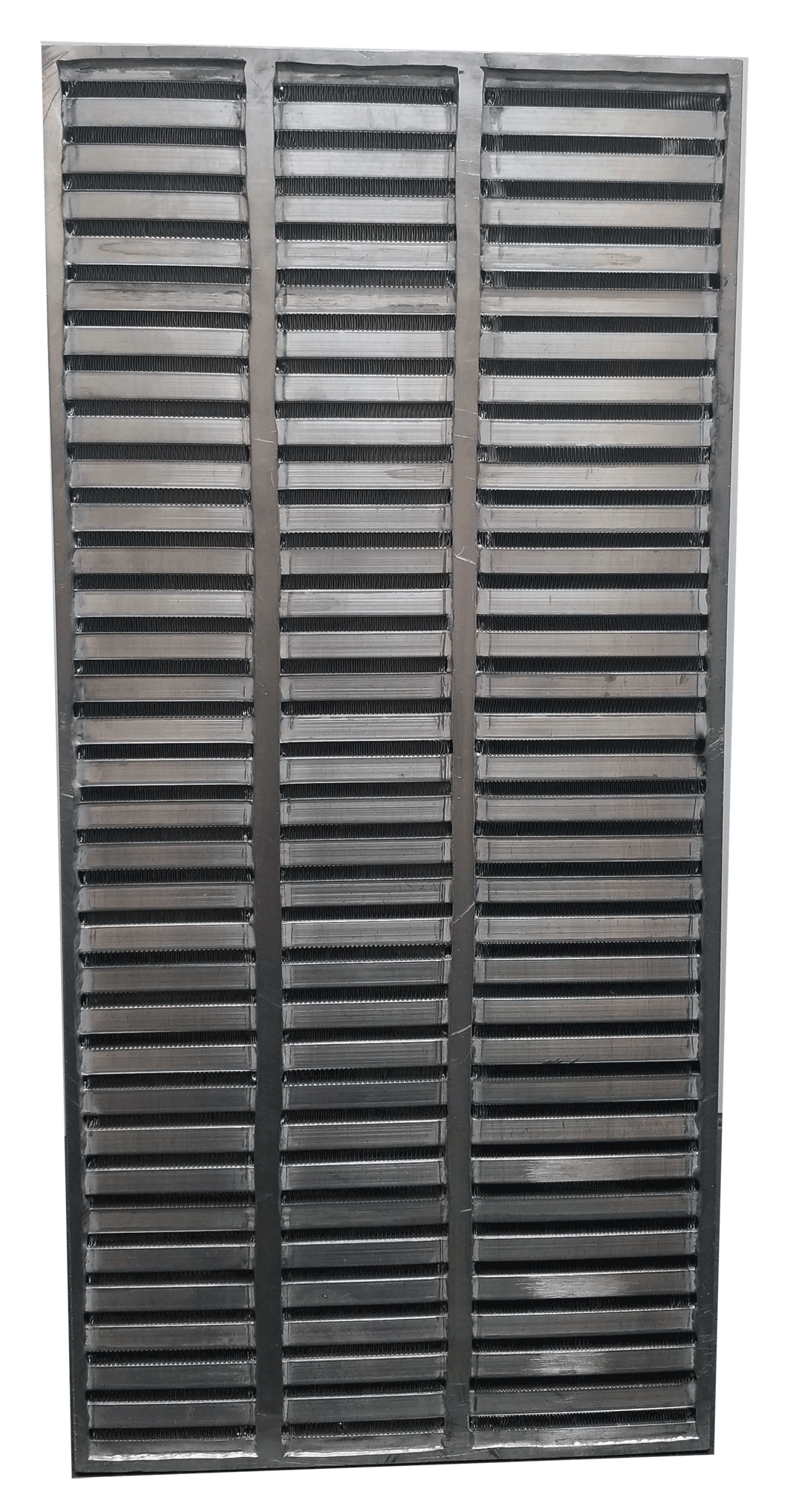 Embraer ERJ-190 Heat Exchanger
Primary Core: WCC Core P/N WCC1002832-1 | Primary Unit P/N 1002832-1
Pioneers and Today's Leading Experts
Wall Colmonoy developed the very first heat exchanger overhaul procedure for the US Air Force. Prior to that in the 1950s, Wall Colmonoy invented Nicrobraz® nickel-based brazing filler metal and pioneered high temperature furnace brazing. Even today, Nicrobraz® is used extensively in heat exchanger manufacture and overhaul.
Wall Colmonoy Aerobraze continues to develop its brazing and manufacturing expertise resulting in increased efficiencies, significant cost savings and performance improvements.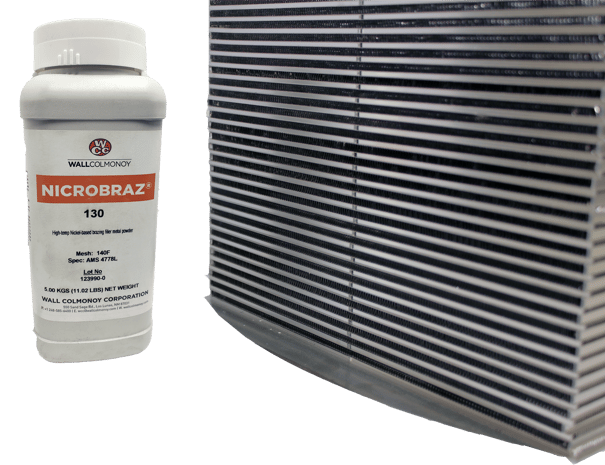 CONTACT
Oklahoma City
4700 SE 59th | Oklahoma City, OK 73135
E: aet@wallcolmonoy.com
T: 405-672-1361